OUR LANDS,

THE SECRET OF FOOD
Located in the region of Armuña Salmantina, in which we grew and seen us grow……, it is one of the largest cereal production areas of the Iberian Peninsula 20 km from Salamanca where we produce our fodder, wheat, barley and other cereals and legumes, obtaining a superior raw material of which we create food formulas for our animals , achieving high quality and homogeneity in our final product
OUR SUSTAINABLE LIVESTOCK
The breeding and fattening of our livestock is carried out both on our own farms of extensiveness, and in the integration into barleys, with an exhaustive veterinary control, from the entrance, to its subsequent marketing, controlling traceability and always watching for animal welfare, producing healthy and stress-free animals.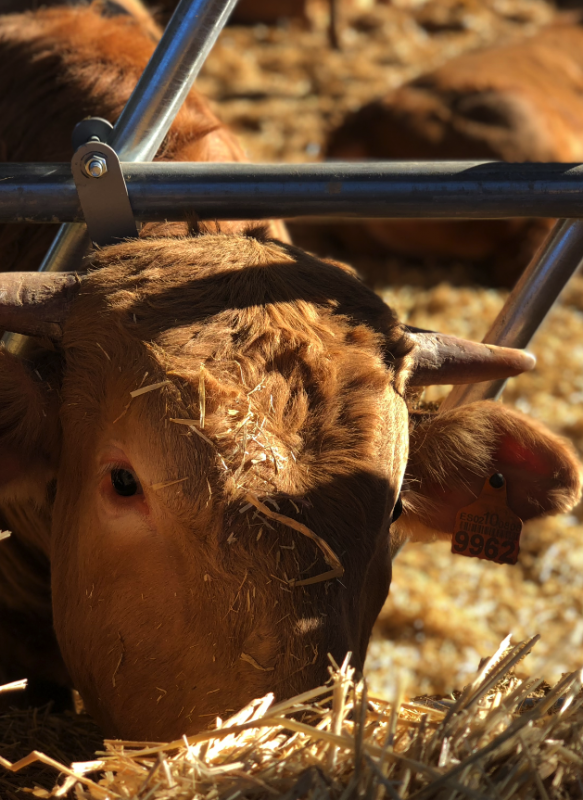 OUR VACUNO
Fattening 7,500 head of beef, in a privileged enclave such as
the charro field and the Extremaduran pasture, using breed huts
native to the Iberian Peninsula, such as the Morucha race,
retinta, Iberian black avileña and crossing them with races very integrated into the
peninsula such as the Charolés breed, limusin, and other European breeds
consolidated by achieving thanks to the crosses and their food a great deal of
infiltration and coverage of natural fat so desired that they make
our animals the best meat in the world.
OUR IBERIAN PORK FROM BELLOTA
Raised in finca Alcazarén located in the countryside of Charro, 50km from
Salamanca , an extensive farm bathed by holm oaks and in an environment
where our pigs feed with the precious acorn, in
mountain range, from late September to February or March
depending on the weather, where they live their best time with the
dehesa at his feet and full of his favorite food, the acorn, which brings
high levels of oleic acid, which make our hams a delight
beneficial to our health and palate.
OUR CHURRA SHEEP HERD
We produce one of the most primitive native breeds of the peninsula, the churra breed, in which the grouts are marketed at 30 days of life, endorsed by several guarantee marks.
Among the organoleptic qualities of the meat, it stands out its pearly white, or pale pink color, its tenderness, great juiciness and softness of its texture, achieved by our precious pastures and an excellent diet.